Your cart is currently empty
Lipolife Gold SF - formulated with Quali-C and Sunflower lecithin - Liposomal Vitamin C - 30 individual sachets - Lipolife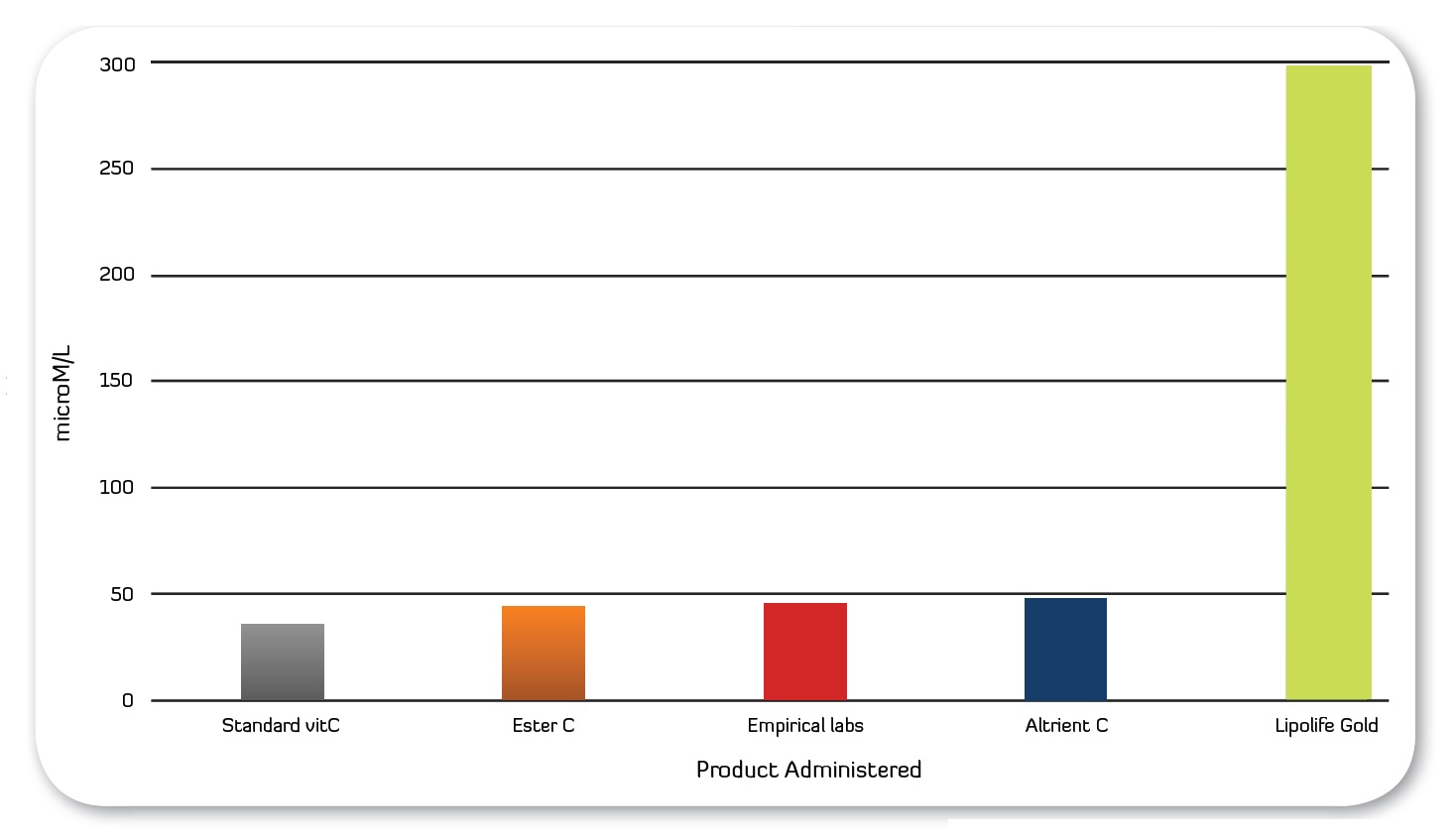 Lipolife commissioned an independent, simple, yet comprehensive report on the bioavailability of 1g of liposomal Vitamin C (Lipolife® Gold) compared to 1g of non-liposomal oral Vitamin C.
Just 1g of Lipolife® Gold produced a peak plasma level of 282.3 µM/L.
Based on this data we can confirm Lipolife® Gold Vitamin C is clinically proven to provide over 6 times higher absorption than other liposomal Vitamin C supplements and over 8 times higher absorption than standard oral Vitamin C supplements.
- A new class of bio-available supplements
- Micro-particle technology ensuring much higher absorption
- Vitamin C delivered directly into your cells
- Supporting your immune system in the best way
Per 5ml serving
% DV

Vitamin C (Quali-C)

(as sodium and potassium ascorbates)

1000mg
1250%
Other ingredients
Phosphatidylcholine derived from organic non GMO sunflower lecithin, Aloe Vera, Vitamin E (antioxidant), Potassium Sorbate (preservative), water, traces of Ethanol and Glycerol.
Directions
Take one sachet (5ml) per day or as recommended by your health care professional.
Can be mixed with water or juice to dilute
*All synthetic Vitamin C is manufactured in China. Quali-C is the world's first branded Vitamin C, produced in a world-class DSM-owned facility in Scotland.
Suitable for vegans
Gluten Free
Currently there are no reviews for this product. Share your opinion with others, be the first to write a review.