Your cart is currently empty
Myc-P ™ 4 Fl. oz (120ml) - Researched Nutritionals SOI**
SOI* SPECIAL ORDER ITEM - ITEM NOT HELD IN STOCK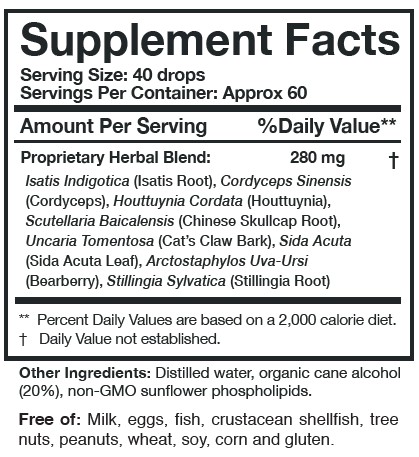 Vegan
GMO-free
What to Expect: Patient reaction to these advanced microbial balancers is similar to what one experiences when starting immune support protocols: some patients experience a "Herxheimer" reaction while others do not. However, a patient who reacts to antibiotics and/or other nutritional protocols should start slowly.
Suggested Detox Protocol: As with other immune support protocols, doctors open detoxification pathways and provide binders to move toxins out of the body. Many doctors incorporate Tri-Fortify™ Orange (1 teaspoon per day) and PectaSol® (three capsules per day) for at least three days prior to commencing and during microbial treatment.
Suggested Use: As with any new nutritional supplement, patients should start slowly. For best results, take away from meals and add to 1-3 ounces of water. If patient experiences nausea, have the patient dose the product 15-30 minutes after a light carbohydrate snack.
STARTING DOSE FOR ADULTS
Days 1-3

3-5 drops in 1-3 ounces of water in the morning and again in the evening

Days 4 & beyond

Increase 3-5 drops every other day, in both morning and evening doses
Currently there are no reviews for this product. Share your opinion with others, be the first to write a review.