Your cart is currently empty
Lipolife Gold - formulated with Quali-C - Liposomal Vitamin C - 250ml - Lipolife
Lipolife® commissioned an independent, simple, yet comprehensive report on the bioavailability of 1g of liposomal Vitamin C (Lipolife® Gold) compared to 1g of non-liposomal oral Vitamin C.
Just 1g of Lipolife® Gold produced a peak plasma level of 282.3 µM/L.
No other liposomal product has been proven to achieve this level of absorption with just 1g of Vitamin C.
- Lipolife® is one of very few brands of liposomal supplements to prove significantly higher absorption than standard oral Vitamin C supplements.
- Lipolife® has proven the presence of uniform, nanosized liposomes in their Vitamin C.
- Lipolife® was the first UK brand to switch to China Free Vitamin C as the raw material in its products.
Quali-C is proudly manufactured in Scotland and is the ONLY Vitamin C not made in China
- Just 5ml of Lipolife® Gold contains 1000mg of Vitamin C. 1 bottle = 50 doses.
Per 5ml serving
% DV
Vitamin C (Quali-C)
(as sodium and potassium ascorbate)
1000mg
1250%
Other ingredients
Phosphatidylcholine derived from non GMO soy lecithin, Aloe Vera, Vitamin E (antioxidant), Potassium Sorbate (preservative), water, traces of Ethanol and Glycerol.
Directions
Take 5ml per day, pour into a small amount of water or juice, drink on an empty stomach at least 15 minutes before eating.
The supplement can also be taken neat.
Store in a cool, dry place. Product can also be refrigerated.
*All synthetic Vitamin C is manufactured in China. Quali-C is the world's first branded Vitamin C, produced in a world-class DSM-owned facility in Scotland.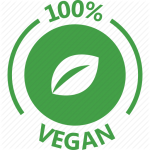 liposomal vitamin C Lipolife® Gold is a truly qualitative product I have been using for a year and for me it is essential since I am doing chemotherapy.
This stuff is fantastic I used the apple one for my son who had a cough for 4 months and nothing would shift it, just 4 days on Liposomal vit c and it was cleared, also now using the gold one for my dog who has bone cancer , seen an improvement in his energy etc, so finger crossed it will help his body fight the cancer
My sister used Liposomal Vit C, together with Organic Sulfur Crystals (MSM) as a Trojan carrier for treating her brain mets from her primary cancer. It worked very effectively. 70% shrinkage in 3 months. Took 6,000 mg per day.
I'm taking this for cancer, I've been researching liposomal vit c,apparently it's nearly as good as intravenous vit c which is being used for cancer patients. I'm on raw diet and taking other supplements. It does as another reviewer said taste slightly soapy but its not too bad I put it in some coconut water well hope it works I just believe natural things in the right order works with your body